AI ASIA EXPO
AI Asia Expo – Philippines 2023, hosted by the Philippines' Department of Trade and Industry (DTI) and the Singapore Industrial Automation Association (SIAA), is poised to establish a prominent global platform where local and international AI stakeholders converge to shape the future of AI in the Philippines. Expected to attract over 4,000 participants from various corners of the world, this event aims to facilitate fruitful partnerships and propel progress in the field of AI.
This edition holds great significance as the DTI will be co-locating its Industrial Digital Transformation Congress. This convergence of top-tier industry players, policymakers, and visionaries is set to amplify the significance of driving digital transformation and inclusive growth through AI technology across the region.
The focal point of the main conference will revolve around four key tracks: AI in Healthcare, AI in Manufacturing, AI in Environment and Sustainability, and Generative AI. In partnership with the InfoComm Technology Association of the Philippines (ITAP), a symposium will be convened to delve comprehensively into essential topics such as cybersecurity, IoT, fintech, robotics, and AI infrastructure.
In addition to the main exhibition, which will showcase the innovation and AI applications of over 80 local and international companies, AI Asia Expo will proudly present an exclusive Entrepreneur Zone dedicated to entrepreneurs and startups within the AI domain. This specially curated section will provide a platform for local talents to showcase their research and groundbreaking works in AI.
The AI Asia Expo and the Industrial Digital Transformation Congress 2023 will serve as the pivotal platform in fuelling the Philippines' ongoing industrial revolution.
Symposium Partner
InfoComm Technology Association of the Philippines
Industrial Digital Transformation Congress, organised by the Department of Trade and Industry (DTI), is a collaborative platform for knowledge exchange, strategic dialogues, and networking opportunities centred around artificial intelligence (AI) and its responsible integration across diverse sectors.
By facilitating panel sessions and discussions covering an array of subjects, its goal is to address vital considerations and prospects related to AI adoption, ethics, and governance, while delving into the transformative potential of AI across industries.
Through this congress, IDTC aspires to assemble high-level officials from the government, C-level industry executives, dignitaries, university presidents and officials, development partners, and key innovation ecosystem enablers. Together, these top leaders will (1) drive the conversation on the responsible use of AI for industry and the society; (2) define the ethical considerations and PH governance frameworks for AI; and (3) identify use cases of AI that will reshape industries and be used as a tool for economic development.
SYMPOSIUM
The symposium at AI Asia Expo – Philippines 2023 is set to be an exceptional and inclusive platform, offering valuable insights and discussions on the most critical themes within the dynamic AI landscape. This symposium is open to all attendees, creating an inclusive environment for individuals from various backgrounds and industries to participate and benefit from the knowledge shared.
With a focus on cybersecurity, IoT, fintech, robotics, and AI infrastructure, the symposium will shed light on the latest developments, challenges, and opportunities in these domains. Renowned experts, industry leaders, and researchers will impart their insights, establishing an atmosphere conducive to the sharing of ideas and the formation of new collaborations.
Position your business as a thought leader in the AI industry 

Increase brand recognition, generate leads, and attract business prospects in the AI market.

Access a targeted audience consisting of those who are actively seeking innovative AI solutions to enhance their operations.

Conduct market research and gain insights into customer preferences, industry trends, and market demands.
Explore cutting-edge AI technologies, products, and solutions from leading companies and startups, gaining insights into the forefront of AI development.

Connect with exhibitors, industry experts, and potential partners, fostering new collaborations, strategic alliances, and business partnerships.

Compare and evaluate different AI products and solutions available in the market to make well-informed decisions about which AI technologies best align with your specific requirements and objectives.
Gain valuable perspectives, innovative ideas, and visionary insights from those who are shaping the future of AI.

Stay updated with the latest regulations, ethical frameworks, and societal implications surrounding AI.

Hear industry case studies where organisations share their real-world experiences and success stories in implementing AI.
Sponsorship
Raise your international profile and leverage on the highly visible branding options available at AI Asia Expo – Philippines 2023. By sponsoring the event, your company will get to establish new connections and strengthen existing relationships. You will also get to highlight and showcase your products and services across the entire event. 
As a sponsor, you get to engage and market to industry players, develop solid partnerships and help drive the industry forward with key decision-makers.
Venue
Marriott Grand Ballroom (MGBX) Convention Hall
G2C8+FVF, Newport Blvd, Pasay, Metro Manila, Philippines
WE HAVE CLIENTS ALL OVER THE WORLD
Registration Form
Service required: Book conference pass/ book a booth/ sponsor event/ advertise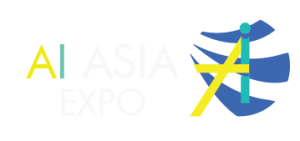 Contact Us
We are excited to work with you. Let's have a chat about the AI conference and expo or anything about AI.
Reach us at sales@aiasiaexpo.com or register your interest here
35 Telok Blangah Rise #01-285
Singapore 090035