Day 2 | 22 FEB | 09.00 – 18.30
AI for Healthcare
The healthcare industry plays a pivotal role in our lives from newborns to the elderly. With an ageing population, increased consumer demand for better care, and a possibility of new future pandemics, there is a pressing need for cutting-edge medical technology and AI is the key to revolutionising the industry to deploy more precise, efficient, and impactful interventions in a patient's care.
Our Participants from Healthcare sector include:
A.I. For Doctor Augmentation

A.I. Machines For The Disabled

A.I.Powered Digital Physical Therapist

Area-Based Health Providers Identification

Automated Information Processing

Billing Claim Fraud Reduction

Blockchain-Based Biological Profiles

Brain Health Measure By Speech

Cancer Patients-Clinical Trial Matching Automation

Cardiovascular Diagnostics Tool

Clinical Analytics Engine

Clinical Text-Structured Data Conversion

Clinical Trials Management

Colorectal Cancer Detection

Computational Design And Development Of New Therapies

Conceiving Chances Analytics

Conversational Ai For Healthcare

Data Collection Through Wearables

Dental X-Rays Pathologies Identification

Diabetes Retinopathy Detection

Digital Dementia Supportive Solution

Disease-Causing Genetic Variations Detection

Documentation Process Simplifying

Emergency Room And Hospital Management

Environment Analytics For Patients

Gastrointestinal Endoscopy Platform

Genetic Test Interpretation

Healthcare Cost Management

Infectious Disease Diagnostics

Kidney Disease Clinical Diagnostics

Labour-Intensive Risk Management Automation

Macular Degeneration Detection

Medical And Clinical Decision By Virtual Protocols
Medical Employees Benefit Personalisation

Medical Fees Solution For Patients

Mental Disease Detection Through Speeches

Mri And Ct Scan Automation

Natural Bioactive Peptide Discovery

Neuro-Disorders Treatment

Neuromuscular Chronic Pain Treatment

Nutrition-Related Data Service

Optimal Resource Management

Organs, Cells, And Tissues Printing And Engineering

Parkinson Disease Treatment

Pathology A.I.Guidance Engine

Patient Behavioral Prediction

Patient's Future State Simulation

Patient's Pain Level Monitoring

Personal Health Data Management

Personalized Health Service

Pharmacology Solution For A Rare Diseases Treatment Discovery

Prediction To Reduce Surgical Complications

Preliminary Medical Diagnosis And Triage

Protein Therapeutics Enhancement

Pulmonary Function Test Automation

Reina Anomaly Identification

Remote Patient Monitoring

Risk Management Automation

Self-Adjusting Macronutrient Plan

Social Robots For Patient Engagement

Stroke Imaging Decision Support Solution

Structured Biomedical Database

Therapeutic Opportunity Discovery

Traumatic Brain Injury Monitoring

Treatment Decisions Platform

Ultrasound Exams Interpretation

Unseen Medical Pattern Detection

Virtual Provider-Patient Encounter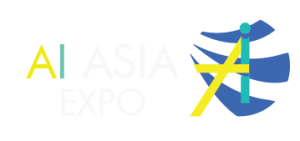 Contact Us
We are excited to work with you. Let's have a chat about the AI conference and expo or anything about AI.
Reach us at sales@aiasiaexpo.com or register your interest here
35 Telok Blangah Rise #01-285
Singapore 090035