Day 2 | 22 FEB | 09.00 – 17.30
AI for E-Commerce & Smart Warehousing
The application of AI in eCommerce has been changing the global shopping experiences for consumers in recent years. While the demand is expanding perpetually, the suppliers have also been keeping up with the pace by leveraging AI in the supply chain process, especially warehousing. At AI Asia Expo, we will be exhibiting a variety of artificial intelligence technology in eCommerce and smart warehousing along with some of the real-life industry examples and a conference focusing on this vertical.
Our Participants from E-Commerce and Warehousing Sector include:
A.I. Copywriting Learning Mode

A.I. Powered Insights For Advertising

A.I. Powered Search Engine

Abandoned Cart Follow-Up Automation

Advertising Marketplace Navigation

Association Rule Pattern Mining

Automated Product Checkout System

Automated Document Processing

Automated Email Marketing

Automated Manual Office Task

Business Historical Data Optimization

Company Predictive Insights

Customer Behavior Interpretation

Customer Facial Recognition

Customer Motive Detection

Customer Physical Environment Digitalization

Customer Preferences Analysis

Customer Profile Creation

Customer Return Probability Calculation

Customer Satisfaction Analytics

Customer Shipment Information Management

Daily Supply Amount Prediction

Data Driven Sales Forecasting

Data-Driven Product Strategies

Demands And Returns Forecast

Driverless AI Delivery Vehicles

E-Commerce Supply Chain Analysis

Email Engagement Time Slots

Fleet Tracking Automation

In-Warehouse Congestion Management

Individualizing User Interactions

Inventory Level Management

Legacy AI Software Migration
Logistics Failure Analytics
Marketing Strategy Automation

Marketing Target Analysis

Natural Language Processing

Optimal Workforce Allocation

Palletise And Palletise Automation

Parcel Handling Automation

Per-Segment Basis Forecast

Personal Shopping Cart Analysis

Personalized UX And Content Experience

Precise Shipping Time Management

Predictive Psychographics

Predictive Product Recommendation Automation

Predictive Supply Chain Management Analytics

Product Description Automation

Product Listing and Search Automation

Product Packaging Automation

Product Pride Points Offering

Product Promotion Forecasting

Product Recommendation AI Engines

Product Simulation Optimization

Product Sorting Automation

Quarterly Profits Prediction

Real-Time Loading Process Visibility

Security Vulnerability Management

Shelf Availability Management

Shipping Compliance Automation

Social Media Industry Data Analysis

Telematics Data Analytics

Transportation And Logistics Optimization

Unwanted Visual Content Filtration

Warehouse Space Management

Warehouse Surveillance Drone

Search and Image Recognition

Workforce Risk Management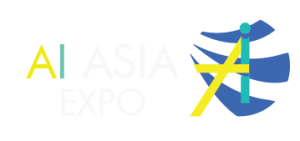 Contact Us
We are excited to work with you. Let's have a chat about the AI conference and expo or anything about AI.
Reach us at sales@aiasiaexpo.com or register your interest here
35 Telok Blangah Rise #01-285
Singapore 090035