Day 2 | 22 FEB | 09.00 – 17.00
AI for Agriculture
The agriculture sector has been initiating smart farming by applications of advanced technologies in order to improve the overall yield of the crops. AI is an essential technology in smart farming that is being implemented and deployed for more sustainable use of available resources. AI in agriculture presents several enticing benefits, and it is expected for countries within the region, especially those that rely heavily on agricultural practices, to explore this technology on a larger scale.
Our Participants from Agriculture sector include:
Hyper-Spectral Soil Analytics

Image Agricultural Data Analytics

In-Season Fertility Management 

Innovative Greenhouse

Irrigated Landscape Mapping

3D Mapping For Physical Observation 

Abiotic Factors And Stress Monitoring

Agricultural Chemical Selection 

Agricultural Ecosystem Simulation

Agricultural Manufacturing Management

Agricultural Outcome Simulation

Agricultural Product Distribution Automation

Air Humidity Sensor

Artificial Neural Network

Autonomous Irrigation Systems

Autonomous Fertilizer Addition 

Autonomous Seed Sowing

Autonomous Wearables

Biotic Monitoring 

Bird Detection Camera 

Cattle Herding Automation 

Contamination And Pollution Analytics

Crop Genetics Improvement

Smart Crop Harvesting Automation 

Smart Crop Health Monitoring

Smart Crop Insurance Management

Smart Crop Nutrition Management

Crop Performance Possibility Analytics

Crop Protection Automation 

Crop Readiness Identification 

Cultivation Period Prediction

Daily Weather Forecast

Dairy Product Quality Monitor

Data-Driven Bioeconomy

Drainage Elevation Models 

Driverless Tractors

Economic And Machine Data Collection

Economic Data Access

Economic Forecasting

Electrochemical Sensors

Environmental Impact Minimizing Management

Erosion Remediation

Face Recognition System For Domestic Cattle

Farm Asset Tracking

Farm Operation Visualization

Farm Security Application

Fish Stem-Cells Harvest 

Food Traceability 

Forest Inventory Service 

Forestry Asset Management
Genetic Algorithms

Landscape Identification

Landscape Navigation System

Laser Scanning For Plant Metrics

Learn Degradation Assessment Studies

Livestock Disease Management

Livestock Measuring Sensors

Livestock Nutrition Management

Livestock Reproduction Management

Machine Vision System 

Mechanical Sensors

Micro Irrigation Analytics

Microscopic Image Analytics

Milking Automation 

Multispectral Thermal Analytics

Natural Disaster Prediction

Nitrogen Chemical Management

Optimal Fertilizer Mixes

Pest Infestation Control Management 

Pest Presence Analytics

Pest Type Identification 

Plant Defect Detection 

Plant Disease Identification 

Planting Optimization 

Plants And Crop Classification

Plants And Crop Qualification

Precipitation Analytics

Precision Fertilizer Program Planning

Prediction Of Crop Growth Stage

Preseason Fertility Management

Pricing Decision 

Receive Capacity Analytics

Regional Drought Prediction

Resources Financial Management

Satellite Scouting 

Seed And Crop Procurement Management

Site-Specific Crop Management

Smart Sprayer

Soil Genomic Detection

Soil Measurement Engineering

Soil Moisture Sensor

Soil PH Rate Measurement

Solar Radiation Management

Synthetic Meat Production 

Warning System For Pests

Wastage Prevention 

Weed Control Automation

Weed Type Recognition

Wind Speed Analytics

Wireless Geofencing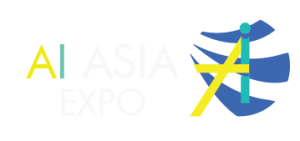 Contact Us
We are excited to work with you. Let's have a chat about the AI conference and expo or anything about AI.
Reach us at sales@aiasiaexpo.com or register your interest here
35 Telok Blangah Rise #01-285
Singapore 090035